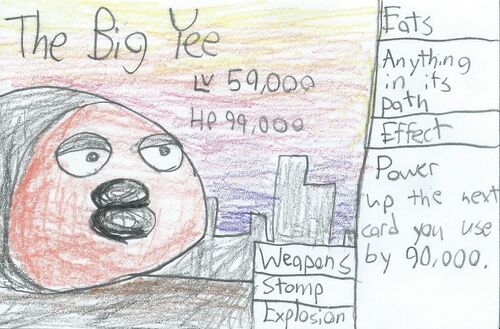 The Big Yee is a Classic Card/Fighter Card created by Ben. It depicts a very large yee, and is very powerful.
Depiction
Edit
The card shows a very, very large yee referred to simply as "The Big Yee". Its size is show by comparing it to a city- very similarly to the Triple Pushpin Sleepder. The sunset is seen in the background.
This card is Normal-type.
The card has a BA level of 59,000 and an HP level of 99,000.
Anything in its path
Power up the next card you use by 90,000.
Stomp
Explosion