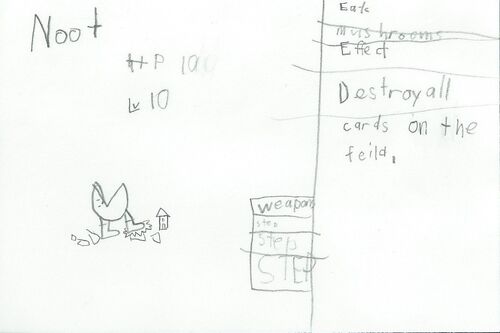 The Noot is a Classic Card and a Fighter Card created by Jack.
Depiction
Edit
The card shows a picture of a noot. This noot seemes to be very large; it is crushing a city with its boots.
This card has no type; however, it can be assumed to be Normal-type.
The card has a BA level of 10 and an HP level of 10.
Note: This card was created on a different power scale. In battle with cards on the standard scale of thousands, it would be assumed to have the following:
BA: 10,000
HP: 10,000
Mushrooms
Destroy all cards on the field.
step
Step
STEP