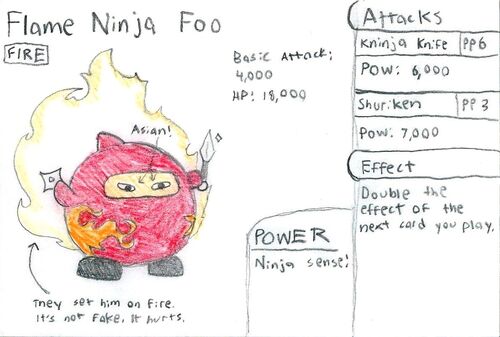 The Flame Ninja Foo is a Fighter Card created by Ben.
Depiction
Edit
A red-clothed ninja foo is shown, holding a shuriken and a ninja knife. He is wearing a red ninja suit with flames, and he also appears to be on fire.
The caption "They set him on fire. It's not fake. It hurts." shows that the fire is real; the foo is actually burning.
The card has a BA level of 4,000 and an HP level of 18,000.
Kninja Knife
PP: 6
POW: 6,000
Shuriken 
Edit
PP:3 
POW: 7,000
Double the effect of the next card you play.
Ninja sense!
Set/Subtitle
Edit