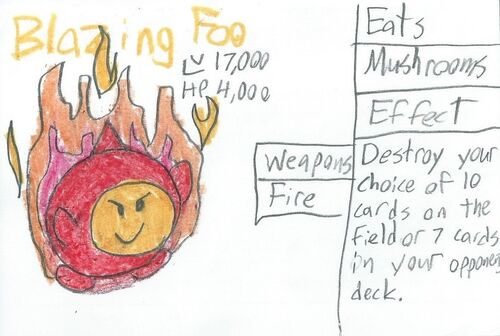 The Blazing Foo is a Classic Card and Fighter Card created by Ben. It shows a flaming, Fire-based foo.
Depiction
Edit
This card shows a picture of a foo with a red suit; the suit has no special additions. The foo is emanating a blazing fire from its body.
The foo can use its fire to attack; it can control the fire and throw it at foes.
This card is Fire-type.
The card has a BA level of 17,000 and an HP level of 4,000.
Mushrooms
Destroy your choice of 10 cards on the field or 7 cards in your opponent's deck.
Fire